Site Content
World-Class Pizza
Details

Category: Articles
Created: Sunday, 01 November 2015 21:45
Last Updated: Saturday, 05 January 2019 06:02
Written by Rick Swenton
Hits: 2121
Sunday nights are Pizza Night at the Swenton household. This is one of my world-class pizzas in process.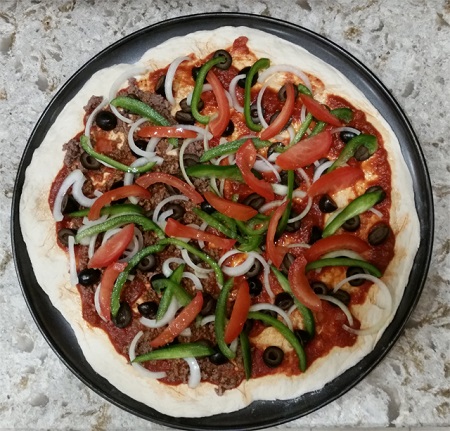 Start with the oven pre-heated to 450 degrees F. Using an air-bake round baking plate roll out two pounds of bread dough. This one comes from Pat's IGA in Wolcott CT. I like beef on my side. Take 1/4 pound of hamburger. Take a small sause pan with a litte water and bring it to a boil. Cook the hamburger breaking it up into small pieces. The boiling water will keep it from burning. After the water boils away remove the heat. Here you see a little spaghetti sauce, one sliced onion, 1/2 sliced green pepper, one can of black olives sliced in half and one sliced tomato. My half of the pizza has the ground beef. My half also has lightly drizzled virgin olive oil. Bake for 25 minutes.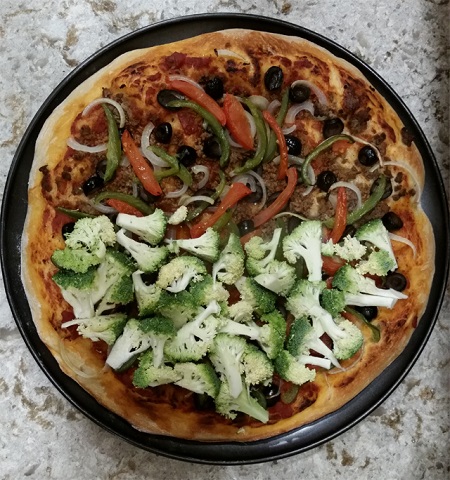 I like broccoli but I don't care for it on the pizza. Gail loves it on her pizza. The brocolli cooks faster and dries out quickly so it is put on later. The pizza goes back in for 8 more minutes.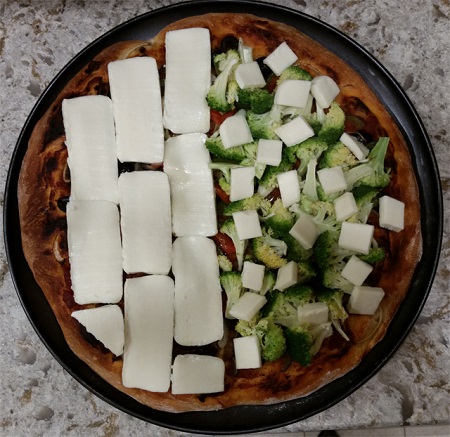 One thing I totally dislike is burnt cheese. I like a lot of cheese. Gail likes less. This is sliced mozzarella whole milk cheese. The pizza goes back for 5 more minutes with the heat off.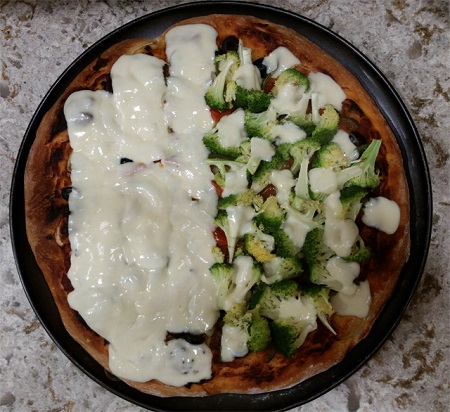 Finally it's done. The teflon surface of the air-bake pan is great. The pizza just slides off onto a glass cutting board.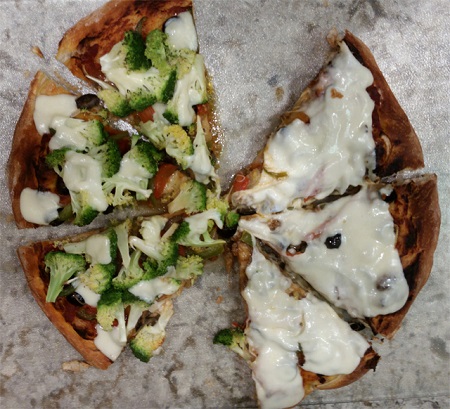 Two slices are gone already! This is lunch for next week too!