Site Content
VNC for Android
Details

Category: Articles
Created: Monday, 08 November 2010 05:36
Last Updated: Saturday, 05 January 2019 11:01
Written by Rick Swenton
Hits: 4053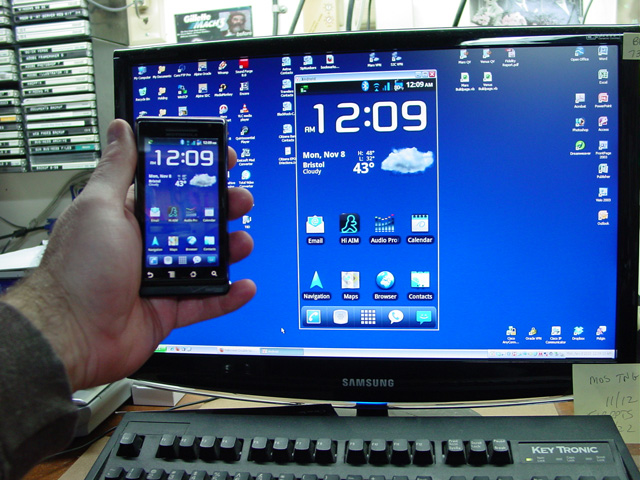 A VNC Server is finally available for the Android platform. This opens up many clever possibilities. Here is my Droid 1 with a VNC session opened on my desktop computer. The server software author created a useful keyboard map to allow keys on the PC to control the Droid. For example, the Home Key operates the Droid Home Key. Page-Up operates the Droid Menu Key. The latest program does have some little bugs. I have a problem when starting and stopping the server. The startup and shutdown messages seem to continue forever even though the server does actually start and stoop. Going into Task Manager I can close these orphan messages.
Your phone needs to be rooted to run this VNC Server. The server offers up a VNC session using any compatible VNC Viewer client. It also serves up a VNC session using Java through any browser. You can set your own username and password.
The VNC Server is available for free in the Android Market. If you are looking to check out the latest ROMs I suggest looking into ChevyNo1's Simply Stunning 4.9 - available in the Rom Manager or check out one of the discussion boards here.