Site Content
The Amazing ABF Model 1
Details

Category: Articles
Created: Wednesday, 01 February 2012 19:38
Last Updated: Saturday, 05 January 2019 11:01
Written by Rick Swenton
Hits: 3201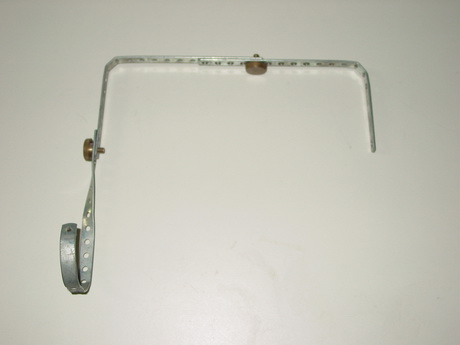 Do you know what this is? This is the Amazing ABF Model-1. It is one of my older inventions from 1982. It is truly amazing. The design is pure simplicity. It is economical and almost anyone can fabricate the device with modest hand tools.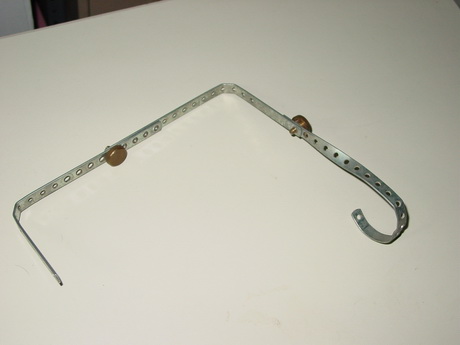 The ABF Model-1 consists of three main sections. They are joined by two knurled thumb screws. The ABF is shown assembled and adjusted for my primary application as established in 1982. The durability of the device proved itself as the instrument continues to be fully operational today! While not currently in use in my home it remains on standby for future generations.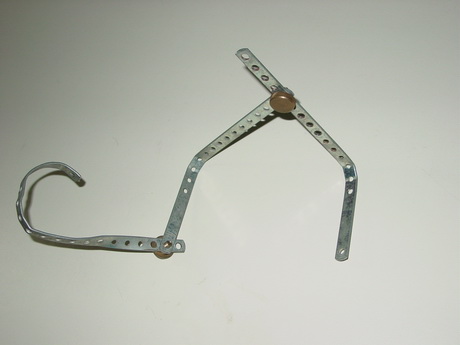 It is fully adjustable in the field. Each section can be independently positioned for a comfortable fit. Besides being capable of setting to various angles, the screws can be located in many different adjustment holes to allow for changing of the length and depth settings. The device can be easily adjusted for a perfect custom fit.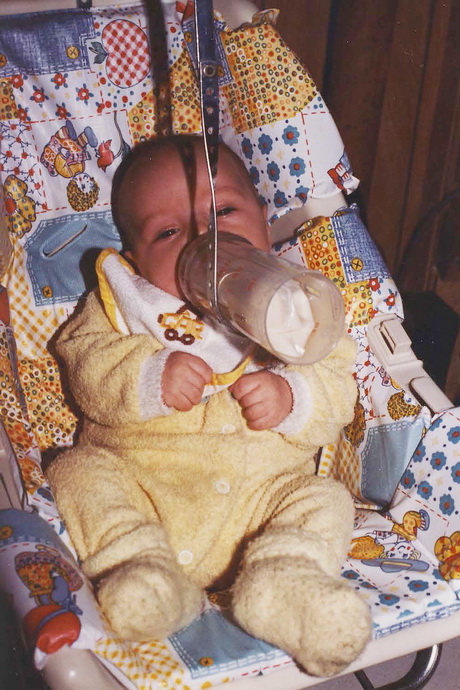 And here's the ABF Model-1 (Automatic Baby Feeder) in production. This is Cathy, my test subject. In the true spirit of ingenuity combined with a superior level of male sensitivity and fatherly bonding skills, the ABF showcases in many ways the ultimate display of a father's love. What baby would not be delighted to have such a useful and thoughtful accessory to their lounge chair? Once the word gets out in the nursery you will be hard pressed to ignore the pleas from your baby to join the fold. What a great gift for Mother's Day! This shows Mom that Dad really cares by trying to relieve Mom from the tedious feeding chores. You Dads can be heroes among your freinds for suggesting such a cherished gift.

Warning: There is one known design defect. If the baby turns her head while feeding, the bottle's nipple will press against the baby's cheek. This will cause the nipple to leak and drip milk down the cheek and into the baby's clothing. If Dad is not paying attention, the baby will soon require a change of clothes - all of them.

Unexpected side effects: While the dads were impressed and endorsed the device wholeheartedly it is inknown why the moms did not share in the excitement.

All I know is I am saving the ABF for round two with my grandchildren.

Comments:
[Like] [Dislike] [Warrant for Arrest]